Writing Samples
_____________________________________________________________________________
Appity Slap:

A Small Business Guide to Web Apps, Tech Tools and Cloud

Computing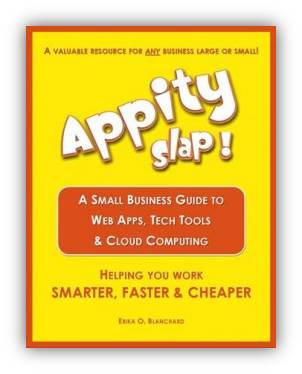 From Blogs and Twitter to Wikis and Webinars. These are the tools that will help you to work smarter, faster and cheaper, allowing your business to grow like mad with a lot less effort! A valuable resource for any business, large or small!

There are hundreds of tools, tips and resources organized by category and indexed by name. Each Web App discussed includes an overview, key features, benefits and pricing.

You don't know what a webinar is, or what CPC stands for? No worries, the terms and tools are defined and discussed.

This book will help the technically challenged get started on the web and for the tech-savvy, you will discover some new and amazing apps and tools! In addition, there are a ton of marketing and SEO tips, plus startup and small business resources that apply to every business size and type.

Blogs
_____________________________________________________________________________
Looking For a Unique Vacation Experience?
January 26, 2011 – 7:59 am

VIPdesk Concierges receive calls every day from customers in search of assistance for developing unique travel experiences. While many of these customers are frequent travelers who have traveled the world, they to tend to stay at the same hotels or resorts they have become accustomed to, and want to try something new. Our Concierges have [...]
January 21, 2011 – 2:10 pm

Most Companies realize how important it is to service their customers via social media – however, many do not have a plan on how to effectively manage the process. Our very own Liat Myers will be holding a joint webinar with the Contact Center Association on Wednesday, January 26th which will educate attendees on how [...]
January 13, 2011 – 10:10 am

Telework, telecommunting, a distributed or home-based workforce – no matter what you call it – I'm a tried and true advocate! I have long felt that telecommuting has made me more productive and I've been fortunate to have the opportunity to work from home in a variety of roles – as a business owner, a [...]
December 30, 2010 – 1:30 pm

As 2010 comes to a close and I reflect upon the past 12 months, it's clear that 2010 was a momentous year for many of us. I think it's important to look back and reflect on the exciting changes that took place over the past year – Sure it was a tough year, with high [...]
December 16, 2010 – 7:01 am

Last month, Mary Naylor, our CEO and the founder of VIPdesk was recognized as a member of The Washington Business Journal's 2010 Class of Women Who Mean Business. The Women Who Mean Business awards program is designed to honor the region's most influential business women from every industry and profession who have made a difference [...]
December 9, 2010 – 9:59 am

Yesterday we hosted another webinar related to Social Customer Care, as this is a very hot topic with many businesses large and small. The webinar recording will be posted in the next few days, but since we had so much interest, I thought I would post a recap. We've all read (and heard) a lot [...]
November 16, 2010 – 4:05 pm

WOMMA's biggest event of the year, Creating Talkable Brands: Next and Best Practices is taking place in Las Vegas on Wednesday through Friday of this week. I can't believe it starts tomorrow! I've been looking forward to this forever – I'm super excited and can't wait to board the plane and head for Vegas. Working [...]
November 11, 2010 – 1:33 pm

So, I attended another virtual event on Wednesday: The Social Customer Virtual Summit (#SCVS), hosted by Lithium Technologies – Another great (and free) learning experience with some very knowledgeable and respected speakers whom I truly admire. All of the sessions were moderated by Jim Gold – who, by the way, is a fantastic moderator! Social [...]
November 5, 2010 – 3:06 pm

Providing a memorable customer experience is the easiest way to grow your business and beat the competition. By providing your customers with a memorable experience each and every time they interact with your brand, you are not only developing customers for life, but also increasing the lifetime value of each and every one of your customers. [...]
November 4, 2010 – 8:50 am

On Tuesday, I attended the Social Media Virtual Summit presented by The Online Marketing Summit and ClickZ and gained a lot of insight through the variety of presenters the summit offered. For me, attending the seminar was two-fold. First, social media is what I do and love and VIPdesk, as a company, is not only [...]
October 14, 2010 – 10:32 am

Social Media Monitoring, or listening, is the process of continuous and real-time discovery of conversations surrounding your brand, product or service. The conversations that should be monitored are many – You should listen not only to your customers; but also to your prospects, competitors, industry thought leaders, etc. You should listen with the intent of [...]
_____________________________________________________________________________
_____________________________________________________________________________
_____________________________________________________________________________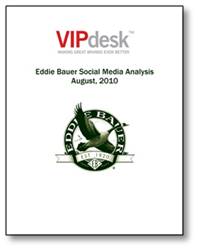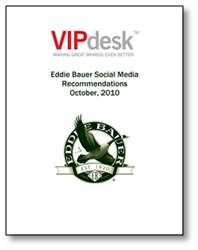 Performed a comprehensive social media audit for a premium retailer which included an in-depth business and competitive analysis; Reviewed results and metrics with internal stakeholders; shared best practices and suggested relevant strategies.
WOMMA - Word of Mouth Marketing Association - Guide Book Contributions
_____________________________________________________________________________
_____________________________________________________________________________
Chapter Inclusion
Whitepapers
_____________________________________________________________________________
Integrating Social Media Into the Contact Center